Fishing on Lake Ontario is more than just
a fishing trip,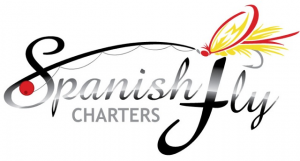 it's an opportunity to experiment unique and memorable fishing, just few hours from Montreal.
You'll have the chance to experiment the adventure on a spacious & safe over 40 feet long and 14 feet wide boat completely equipped for sportfishing, with equipment at the cutting edge of new technologies. The boat has all the essential amenities, including a bathroom with toilet and comfortable space on the boat to stretch. Our vessel can easily accommodate groups of 3 to 8 people.
As a responsible captain, I attended and successfully passed all mandatory training to meet the requirements of Transport Canada for any operator of a commercial vessel. I also do have commercial liability insurance and I am a member of the Ontario Sportfishing Guides' Association (http://www.ontariofishcharters.ca/).
All equipment and lures are provided for your excursion. Unlike many guides who do not leave their clients handle equipment, I'll be happy to teach you how to handle the on-board equipment and the fishing techniques theory specific to the Great Lakes.
Here is the salmonoids species living in our beautiful Lake Ontario: Pacific salmon (Chinook and Coho), Atlantic salmon (landlocked), rainbow trout (steelhead), brown trout and lake trout.
Join us to experiment the ultimate adventure!
Your captain Carlos

So I created a class
https://edit-proofread.com
twitter account to send my students reminders about tests and labs and that sort of thing.